Welcome to the Wild, Wild NWSL Offseason
Updated: Jan 18, 2020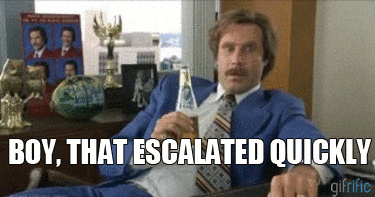 So that was fun! My favorite NWSL season will ALWAYS be the NWSL off-season. Nothing screams Team Chaos like the last two days in the WoSo world. Let's dive right in, shall we?
Monday kicked off with some truly explosive news as long time Houston Dash fave Kealia Ohai yee'd her last haw in the Lone Star State and headed northeast for the Windy City. With the departure of Sam Kerr and Ohai's goal scoring history, it makes sense to believe that Rory Dames thinks the UNC grad can regain her spark and do some good for them. Houston didn't walk away empty handed (however the fans might feel) as they received defender Katie Naughton and the #18 pick in return. Houston's backline resembles a leaky faucet more than a professional team, so picking up a center back of Naughton's caliber looks really good on paper. With the re-signing of Rachel Daly, the Dash look like they might finally be putting the pieces together.
Before that trade happened, Chicago quietly traded away the #6 pick to North Carolina for their #9 and #18 picks. And then gave the #18 pick to Houston. While fans had time to digest this trade and what it meant for both teams moving forward for the draft, Steven Groff tweeted out on Monday that Emily Sonnett and Midge Purce were going to be on the move. There are also rumors that Stanford Junior Sophia Smith will leave college early if Portland has the #1 pick.
*strokes chin*
Portland wants the #1 overall pick so they can get Smith. Orlando holds that spot. Emily Sonnett is on the move.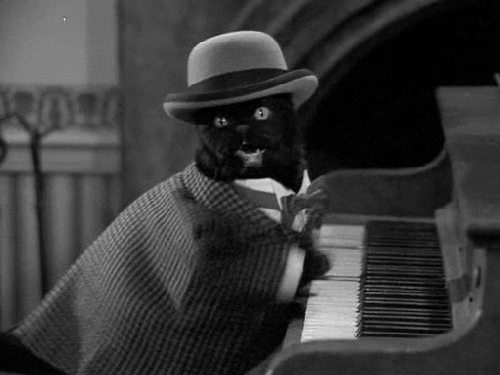 Last night - or rather early this morning - as I went to bed, I sent up a prayer to the soccer gods that even though it is an Olympic year and this might be a bad idea, please let me see Emily Sonnett in purple.
If y'all thought Monday's trade was bonkers, Hump Day said BEHOLD.
Portland sweetened the deal by not only parting ways with Emily Sonnett, but also the rights to Caitlin Foord AND the #7 and #14 overall picks. For you OG Pride fans/Sky Blue fans/Foord fans, this has been years in the making. Orlando has had their eye on Foord since 2016, with then head coach Tom Sermanni promising everything but his wife for the Aussie. Things didn't work out for various reasons, but it looks as if Foord may finally make her purple debut in 2020. Sonnett on the backline should be a dream for Pride fans. Having an experienced veteran defender on the backline along side Ali Krieger should at least show promise in the future moving forward in terms of the team leaking goals. Thank you, Portland.
Orlando isn't the only one taking advantage of Portland's desperation. Sky Blue made off like a bandit by trading midfielder Rocky Rodriguez for Midge Purce and a first round pick in 2021. Perhaps this, more than the Sonnett/Foord trade, was more surprising. Purce more than proved herself the past two seasons in Portland, so much that she received her first call up to the senior squad. Pairing her up with Lloyd in the midfield (if successful) would make Sky Blue even more exciting to watch. Portland received Rodriquez, who is no slouch either. She was amazing at Penn State and had good seasons with Sky Blue in the beginning. She plays for the Costa Rican national team as well. Even though it seems like she stalled out a little bit in Jersey, I think a change of scenery and a new coaching style may be just what the doctor ordered.
I want to talk about that 2021 first round pick for a moment. Everyone already knows by now that Louisville will be joining the league and having an expansion draft that year. Already securing a pick in case they need to cover a big loss is a such a bomb ass move on Sky Blue's part. I'm super excited for them this season, having finally managed to somewhat dig themselves out of that giant hole they found themselves in.
AND AS IF THAT WASN'T ENOUGH!
As I was submitting this to be reviewed and published, Utah traded Katie Stengel and their #22 overall pick to Houston for the #12 overall pick and their natural 2021 pick. So let's talk about this. Normally, this is the part where I would put my fan hat on and give my deeply personal opinion about this, but I promised my editor I would do better in 2020, so it's staying on the back of my chair and I'll just let my feelings out in my DM's like everyone else.
As it stands with Houston right now, they have some big names that will be going to the Olympics, which means friendlies and training camps throughout the season. It makes sense for them to try and start covering those holes now. Stengel has been good for Utah, no doubt about it. She's scored some pretty wicked goals and she's not afraid of throwing her body around and making the hard tackles. Houston needs some oomph while everyone is gone and that could be Stengel.
As for Utah....I'm not gonna lie fam, I'm not sure what their game plan here is. They've lost their head coach, veteran Erika Tymrak retired, and they've signed a defender and midfielder. That's it so far. There's still a lot more to be done but as it stands now...yikes.
At the moment, this is how each team stands with draft picks:
CHI - Fourth, fifth, eighth, ninth, seventeenth, twenty-sixth, thirty-fifth
HOU - Eighteenth, twenty-second
NCC - Sixth, twenty-seventh, twenty-eighth, thirty-sixth
ORL - Seventh, tenth, fourteenth, nineteenth, twenty-first, thirtieth
POR - First, fifteenth, sixteenth, twenty-fifth, thirty-fourth
RFC - Twenty-fourth, thirty-third
SBFC - Second, third, eleventh, thirteenth, twentieth, twenty-ninth
UTA - Twelfth, thirty-first
WAS - Twenty-third, thirty-second
And to think folks, this...is the only the beginning.